Hi Mathias ! Who are you ?
Hi! My name is Mathias Michielsen and I am the founder of Fagus Outdoor. Over the years I have grown a strong interest for our living world and a passion for exploring nature, actively and through microadventures.
With Fagus Outdoor I bring people in contact with - and show the beauty and vulnerability of – nature and biodiversity in Belgium and The Netherlands. I strongly believe in the power of admiration to stimulate people to take better care of our natural environment and raise awareness about climate change.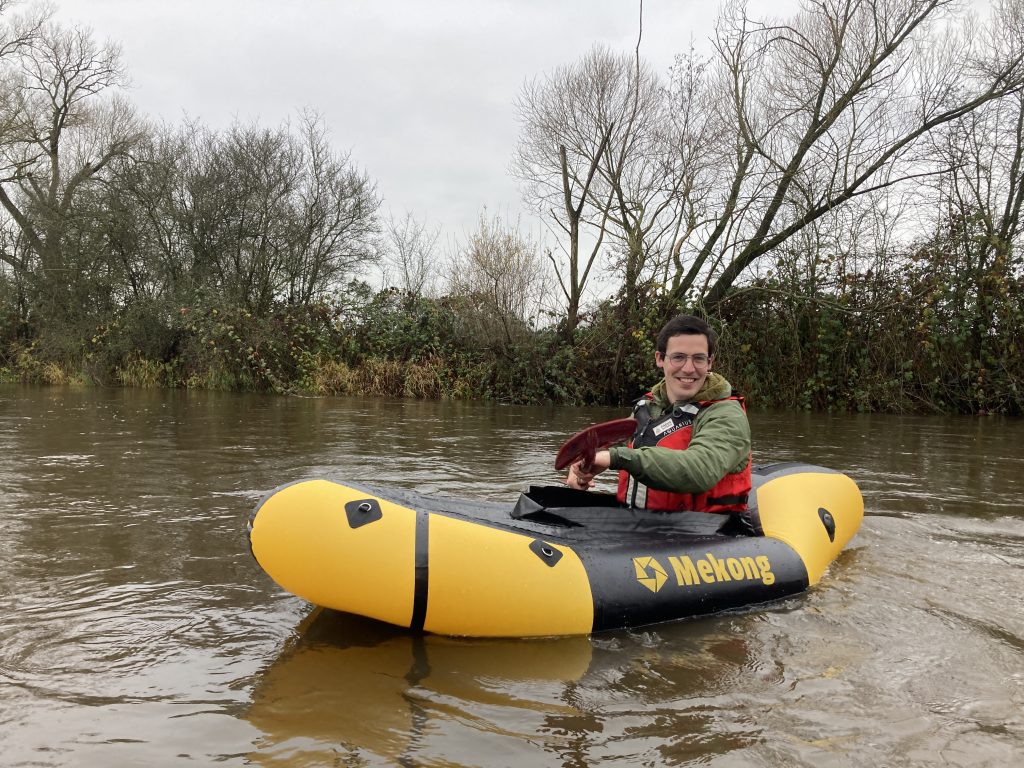 Three years ago, I came across packrafting for the first time. A friend of mine had bought a packraft and took it for a one month expedition in the Finnish wilderness. He came home (safe) and showed some awesome pictures of himself with a strange inflatable boat. I asked him whether I could take a look at this new 'toy' and went over to his house. In his garden, we inflated the packraft and I was invited to take the seat. The second my buttocks touched the seat of the packraft, I immediately knew this boat had potential.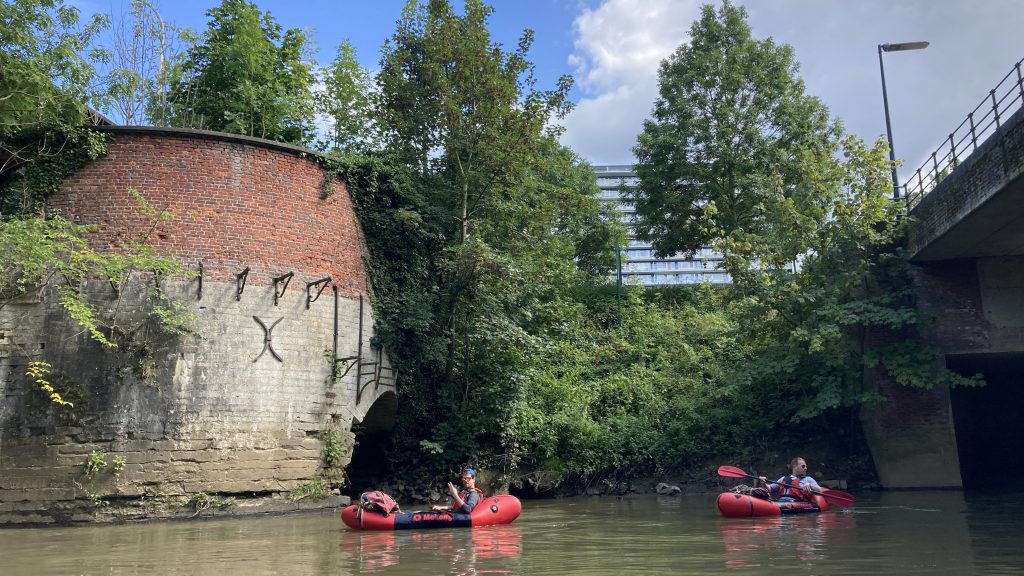 As a biologist, I have a broad knowledge of our natural world, and I love to share my interest with others. I am specifically interested in the beaver and how he shapes the landscape as an ecosystem engineer. Packrafting is the perfect way to observe nature from the water. The stability on flat and slow-flowing water makes it possible to take a closer look on the surroundings without worrying about tipping over. Sit back, relax and enjoy!
My favourite rivers are the river Dijle near Leuven and river Semois in the south of Belgium. The Dijle is very interesting because there is a lot of beaver activity to observe and the twists and turns make it a very dynamic environment. I paddle this section 25 times a year and it surprises me every time.
The Semois is perfect for a multiday trip on slow-flowing water. Surrounded by steep forested slopes you feel completely alone in the wilderness, except for occasional observations of impressive wildlife species like red deer, beaver, osprey or black stork.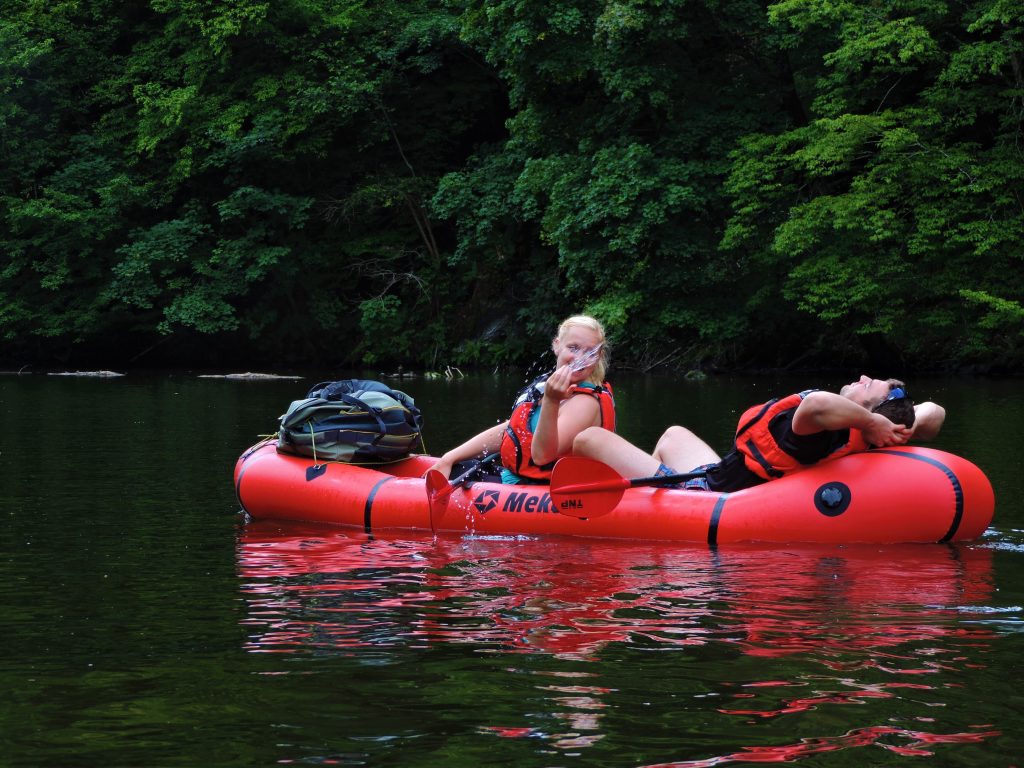 During the organised packraft microadventures, I focus on experiencing our natural environment. I share my passion for natureand tell the story of the different plant and animal species living in and around the water. People of all ages are stimulated to take a closer look at their surroundings.
For me, packrafting is also about freedom and exploring. I like to combine packrafting with bushcraft. This concept includes the skills and knowledge necessary to make a stay in nature as comfortable as possible. What is more convenient than gathering a meal of edible plants on the river bank, while floating by in an inflatable sofa?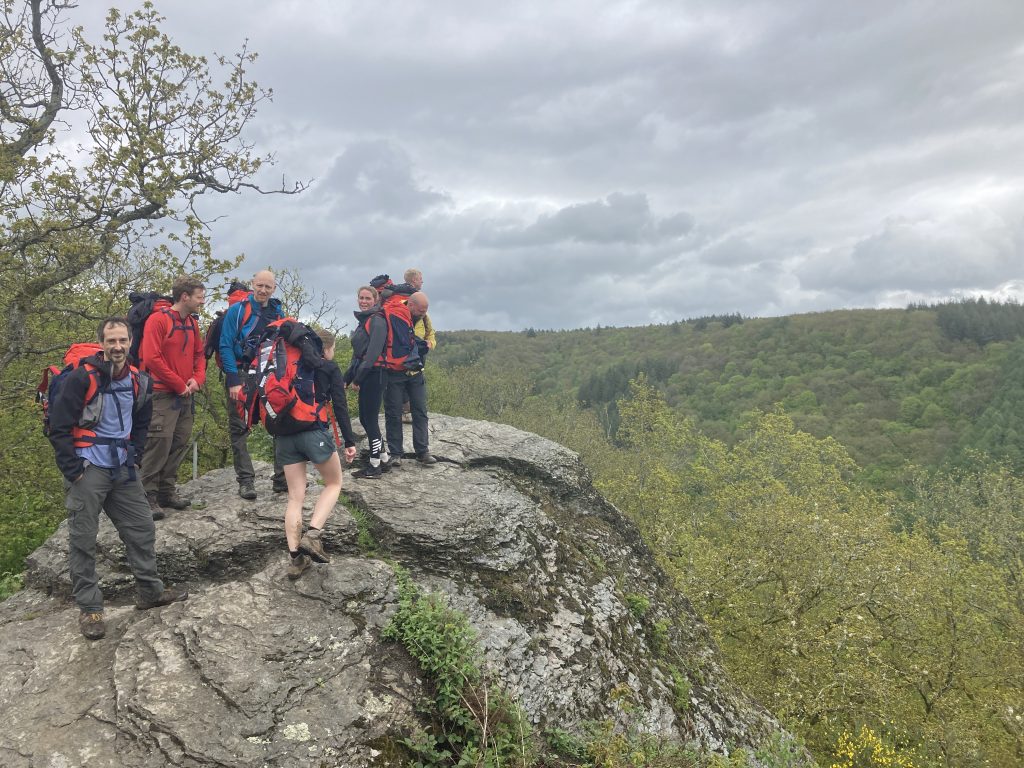 Guided microadventures with a focus on nature experiences are my speciality. I love to take families with young children on a beaver excursion, paddle with a group of dogs and their owners. I organise introduction courses to packrafting on land and on the water.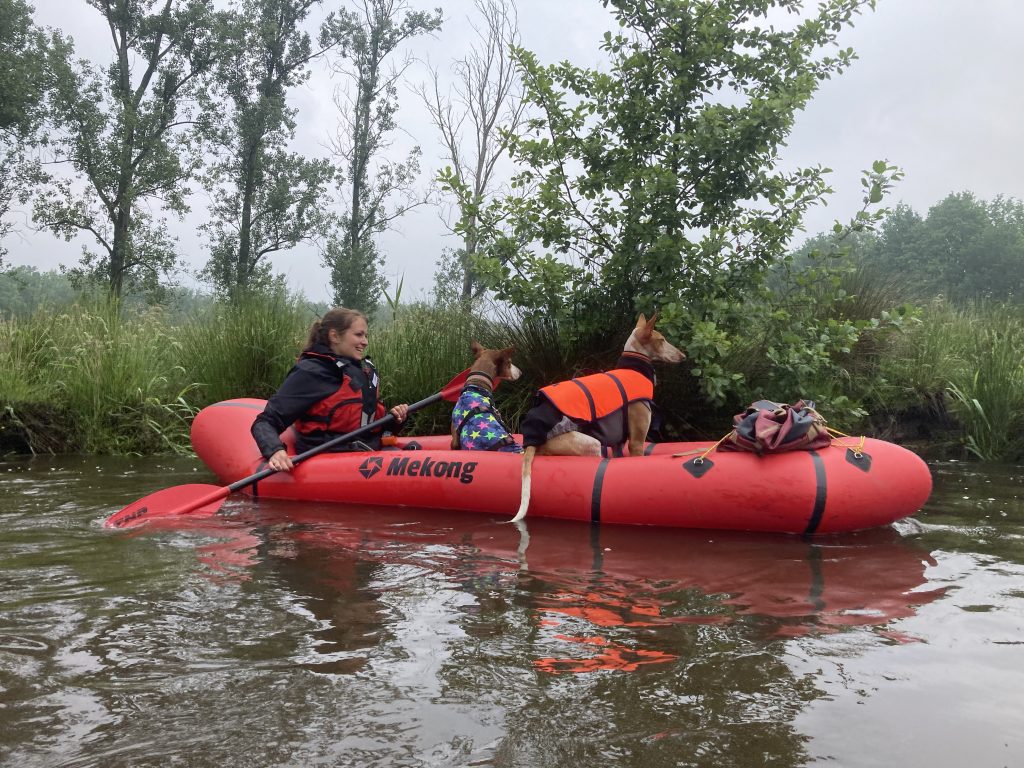 My rental service with all packraft materials needed for micro and macroadventures is located in Antwerp, Belgium. I distribute all Mekong packrafts in Belgium and the Netherlands. I have a stock of packrafts available and the possibility to order customized packrafts.