MEKONG, Pablo WHISKY BAR, Jane GIN CAN, William SHAKES BEER... Who is hiding behind these names ? Discover our story and put a face on the Crew members! Become a member of the Mekong team and join us on the adventure with our ambassadors and partners.
From south of France to the Mekong Delta
January 2018. After 8 months on a bike between France and South East Asia, Olivier, the founder of MEKONGdecided to switch from pedals to paddle and to travel down the legendary Mekong river, from northern Laos to its mouth in the Southern China Sea.
Filled with enthousiasm, and witg the hold full of rice and oui-ce-ki the five fresh-water sailors embarked on the original Pablo WHISKY BARfor what was going to be the adventure of a lifetime.
During this journey the idea of manufacturing an ultralight boat, strong and big enough to carry enough gear for a long time on the river, (bicycle included!) was born. Back in France, Olivier starts to work on a first packraft prototype. Sourcing, design, manufacturing, testing…. The road is full of pitfalls but progress in made!
After two years of hard work, we are proud to present the first Crew members, Pablo WHISKY BAR and William SHAKES BEER, who will soon be joined by their badass sister Jane GIN CAN !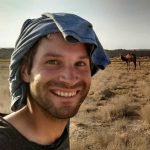 Olivier, also known as Gulliver, is the founder of MEKONG. He throws himself into packraft manufacturing in 2018 to satisfy his will - and yours - of freedom and adventures.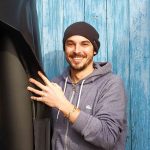 Newcomer in Drôme after traveling the tropics and being alternatively baker, carpenter, painter, welder, bricklayer (non-exhaustive list), Médéric and his magical fingers are handcrafting you future packraft.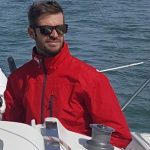 Before being a gifted naval architect, Hoel is a great friend. When he is not sailing or at the office, he is helping us on the design of our new packrafts, and makes sure they are made by the book.
Join the Crew, become Ambassador
You love freedom and outdoor adventure, share our spirit and values but have no money in your pocket ? You have ideas and proposals ? Send us an email at olivier[at]mekongpackraft.com to talk about it.
Cheers!
The MEKONG Crew