Go with the flow and unfold your adventure. Discover new horizons. Your imagination is the only limit.
Our Packrafts, made in France from A to Z
Monoplace – 490€ –  2.6 kilos
Pablo, explorateur des temps modernes, vous emmènera du pas de votre porte jusqu'au bout du monde ! Polyvalent, robuste, capable d'emporter votre vélo et tout votre équipement, il est à l'aise en eaux-vives, sur des lacs ou la mer.
Biplace – 640€ – 3,8 kilos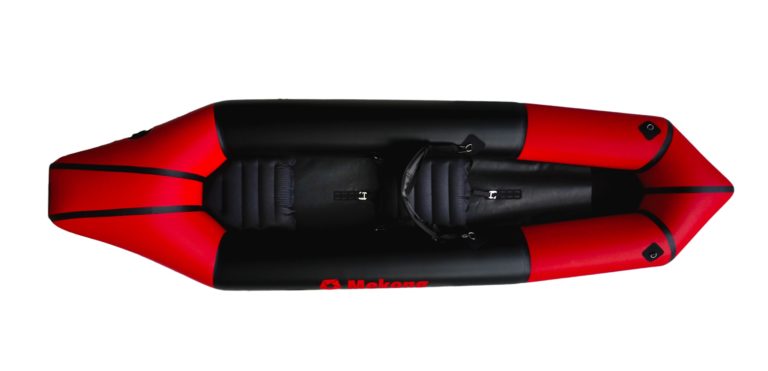 Dreaming of adventures as a duo? William, our new two-seater packraft model is made for you. Wild rivers and inaccessible coves will become your new playground!
The MEKONG adventure started in 2018, when five inexperienced but intrepid sailors decided to descend the mythical Mekong river on a 2000 km journey from the North of Laos to the South China Sea. During their travels the idea of building a light-weight kayak, strong enough to carry all the gear necessary for an expedition and withstand the elements was born. Two years later, our packrafts PABLO and WILLIAM are paddling down rivers the world over and the MEKONG project has grown considerably!
The Mekong Crew's Adventures
La Belgique, parmi les pays précurseurs du packraft en Europe, est un superbe terrain d'aventures pour les amateurs de randonnées sur l'eau. Des paysages sauvages des Ardennes aux canaux de la Flandre, découvrez la Belgique sous un nouvel angle !
Read more »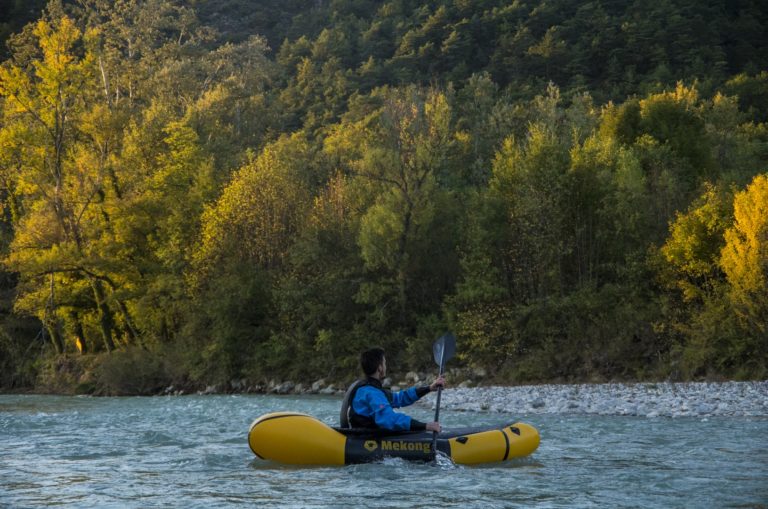 MEKONG, entreprise créée en 2019 et située à Crest (Drôme) fabrique des packrafts, un concept de kayak ultra-léger né aux USA il y a une quinzaine d'années. Nous recrutons un.e Opérateur.trice de Fabrication afin d'assurer la confection des packrafts et le prototypage de nouveaux modèles.
Read more »
Kayak, Canoe, Packraft... What are the differences ?
A packraft is an inflatable boat, ultra-light (1 to 5 kilos), half-way between a kayak and a raft. It is the ideal companion for nature lovers, adventurers, expert kayakers or fishermen. With a high capacity, it can take all you gear on the water, from your backpack to your bike. Once deflated and folded, it can easily be stowed away thanks to its small size. Imagine, a white water capable boat the size fo a sleeping bag ! Packrafting, bikerafting, trekrafting, fishing… Discover the infinity of options that a packraft will offer you!
Follow the Mekong adventure
Any questions? Feel free to contact us!
You have questions about our packrafts, available colours and options, our manufacturing process? You would like to try a boat or pay us a visit at our workshop? Send us an email (olivier[at]mekongpackraft.com), make a call (+33 762 759 581) or fill the form below, we will reply as soon as we can! Cheers 🙂