Go with the flow and unfold your adventure. Discover new horizons. Your imagination is the only limit.
Our Packrafts, made in France from A to Z
Monoplace – 490€ –  2.6 kilos
Versatile and robust, Pablo is great for whitewater, lakes or even the sea and can carry your bike and all your gear. A modern day explorer, he will travel the world with you!
Biplace – 640€ – 3,8 kilos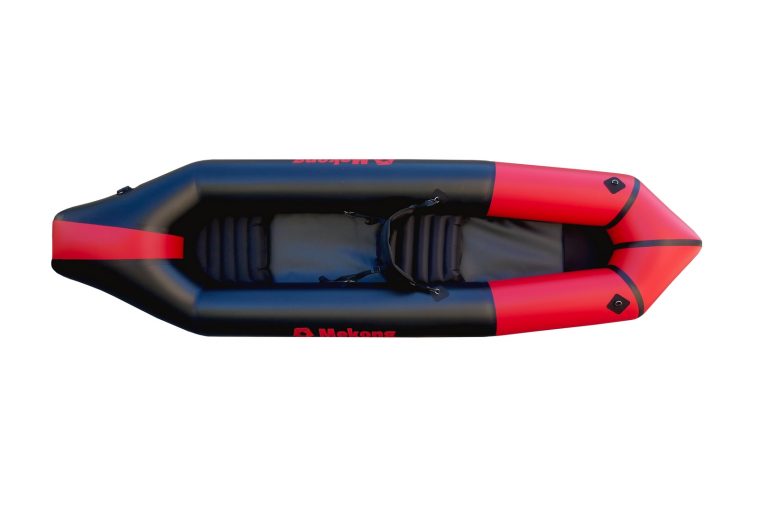 Dreaming of adventures as a duo? William, our new two-seater packraft model is made for you. Wild rivers and inaccessible coves will become your new playground!
The MEKONG adventure started in 2018, when five inexperienced but intrepid sailors decided to descend the mythical Mekong river on a 2000 km journey from the North of Laos to the South China Sea. During their travels the idea of building a light-weight kayak, strong enough to carry all the gear necessary for an expedition and withstand the elements was born. Two years later, our packrafts PABLO and WILLIAM are paddling down rivers the world over and the MEKONG project has grown considerably!
The Mekong Crew's Adventures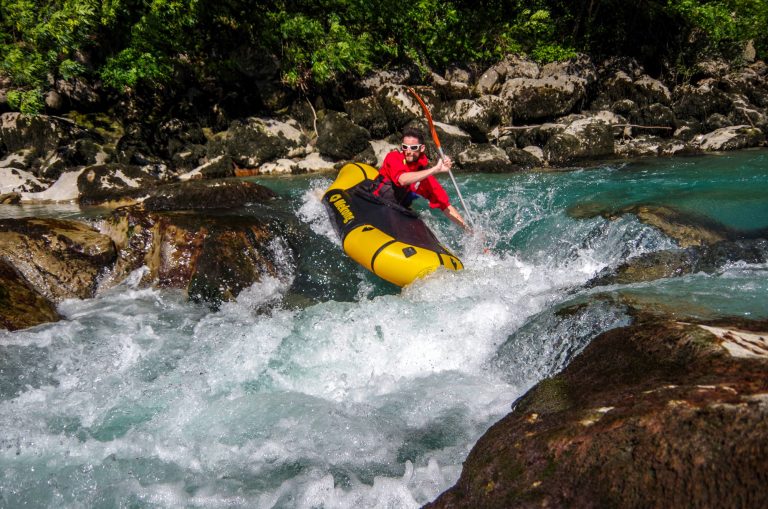 Train&Raft, Tram&Raft Bike&Raft Facile Class II (III) 1-2 H Une sortie urbaine facilement organisée : le point de départ peut être rejoint en transport public
Read more »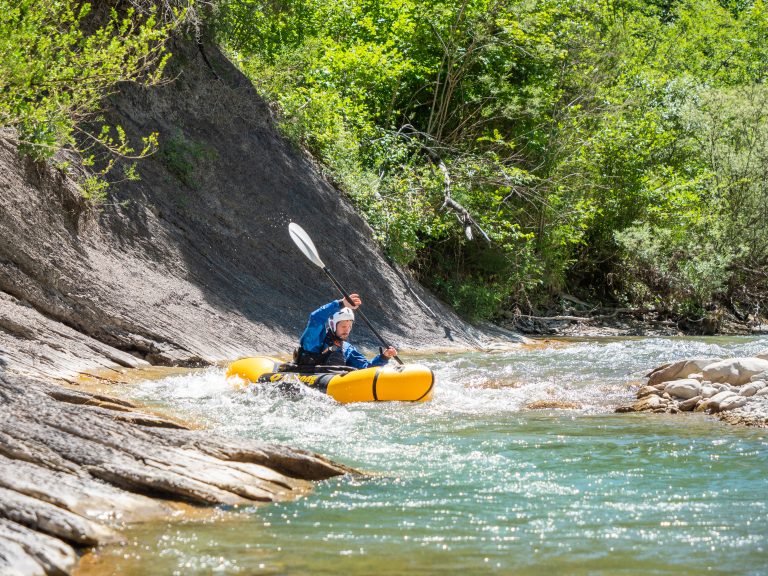 Train&Raft, Bus&Raft Bike&Raft Facile Class I (II) 3-4 H Cachée dans les montagnes sauvages du Trièves, une jolie rivière coule au fond d'un vallon verdoyant.
Read more »
Kayak, Canoe, Packraft... What are the differences ?
A packraft is an inflatable boat, ultra-light (1 to 5 kilos), half-way between a kayak and a raft. It is the ideal companion for nature lovers, adventurers, expert kayakers or fishermen. With a high capacity, it can take all you gear on the water, from your backpack to your bike. Once deflated and folded, it can easily be stowed away thanks to its small size. Imagine, a white water capable boat the size fo a sleeping bag ! Packrafting, bikerafting, trekrafting, fishing… Discover the infinity of options that a packraft will offer you!
Follow the Mekong adventure
Any questions? Feel free to contact us!
Do you have any questions concerning our packrafts, including customisation, available colour choices, delivery schedules and fabrication methods? Would you like to visit our workshop? Then send us an email to (rob[at]mekongpackraft.com), or call us on (0033 (0) 651 670069), or fill our the contact form below and we will reply as soon as we can. We look forward to hearing from you!