Go with the flow and unfold your adventure. Discover new horizons. Your imagination is the only limit.
Our Packrafts, made in France from A to Z
One person with spraydeck - 975€ - 3.4 kilos
A spraydeck for white water, internal storage with a Tizip™ zipper, thigh braces for extra control and tactical tie downs... Don't make any compromises and start paddling the most beautiful rapids the world over with Jekyll & Ride, our one person model for white water expeditions.
The adventure MEKONG The MEKONG adventure started in 2018, when five inexperienced but intrepid sailors decided to descend the mythical Mekong river on a 2000 km journey from the North of Laos to the South China Sea. During their travels the idea of building a light-weight kayak, strong enough to carry all the gear necessary for an expedition and withstand the most hostile of elements was born. Three years later, our packrafts are paddling the rivers the world over and the MEKONG project has grown !
The Adventures of the Mekong Crew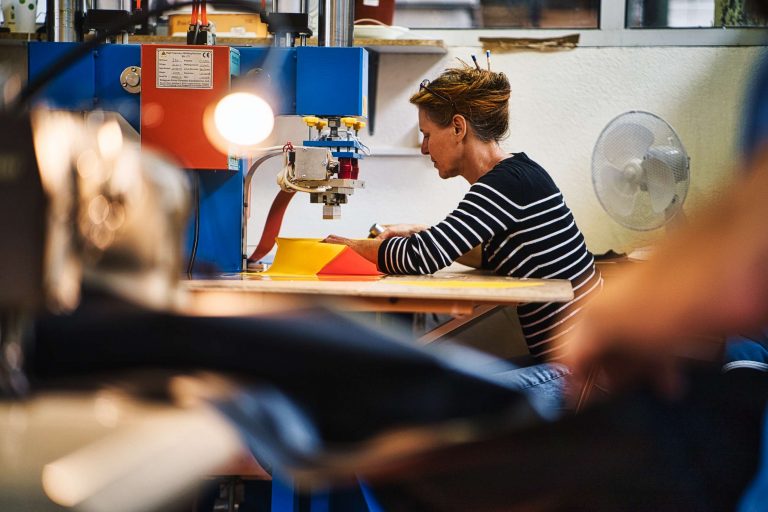 MEKONG, entreprise créée en 2019 et située à Crest (Drôme) fabrique des packrafts, un concept de kayak ultra-léger né aux USA il y a une quinzaine d'années. Nous recrutons un.e Opérateur.trice de Fabrication afin d'assurer la confection des packrafts et le prototypage de nouveaux modèles.
Read more »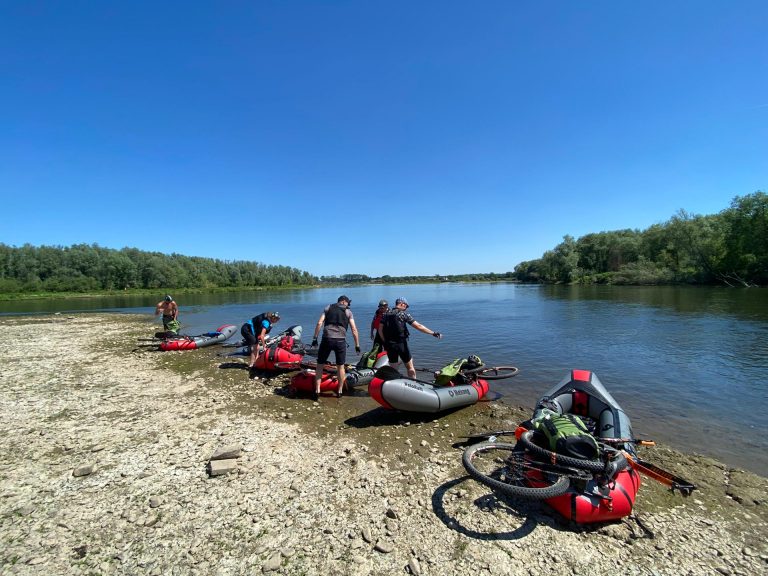 Veloraft, c'est du packraft mais pas que : balades en vélo, découvertes culturelles et contemplation du paysage sont les activités proposées par Kim. Découvrez les Flandres autrement.
Read more »
Kayak, Canoe, Packraft... What are the differences ?
A packraft is an inflatable boat, ultra-light (1 to 5 kilos), half-way between a kayak and a raft. It is the ideal companion for nature lovers, adventurers, expert kayakers or fishermen. With a high capacity, it can take all you gear on the water, from your backpack to your bike. Once deflated and folded, it can easily be stowed away thanks to its small size. Imagine, a white water capable boat the size fo a sleeping bag ! Packrafting, bikerafting, trekrafting, fishing… Discover the infinity of options that a packraft will offer you!
Follow the Mekong adventure
Participez au Packraft Festival
Any questions? Feel free to contact us!
Do you have any questions concerning our packrafts, including customisation, available colour choices, delivery schedules and fabrication methods? Would you like to visit our workshop? Then send us an email to (rob[at]mekongpackraft.com), or call us on (0033 (0) 651 670069), or fill our the contact form below and we will reply as soon as we can. We look forward to hearing from you!